Our Story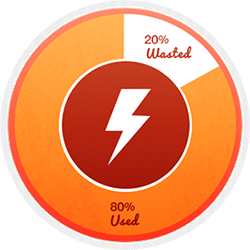 THE ENERGY SAVINGS OPPORTUNITY
Every year (in just the United States) commercial and industrial organizations spend over $350 billion on energy, and it's estimated that over $70 billion is wasted due to inefficient buildings, outdated lighting, poorly performing HVAC systems and more. When assessed globally, the total energy/money wasted is far higher. And, despite the mountains of information available - meter data, asset information, tariffs and rate plans, EMS statistics and so on – organizations struggle connecting the dots to make informed decisions on energy, such as if and when to do a lighting upgrade and how much they'd save with a different rate plan. This results in few projects approved and few savings. Noesis Energy is here to help!
---
---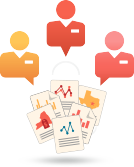 Noesis Pro – Do More Efficiency Projects.
According to a recent Noesis survey, less than 25% of commercial and industrial (C&I) efficiency projects ever get approved, leaving billions of dollars in energy cost savings unrealized.
Why such a low project approval rate? More often than not, building owners claim no additional capex budget or don't have enough trust in saving estimates. Noesis Pro is here to help.
Noesis Pro is a set of SaaS-based tools and services providing front- and back-office assistance to sales teams of companies selling mid-sized ($50k to $3 million) energy efficiency projects to boost their sales and marketing efforts.
Get More Efficiency Projects Approved
Shorten Efficiency Project Sales Cycles
Up-sell Projects & Services to Current Customers
Generate New Business
---

Investors
Noesis Energy is backed by industry leading organizations and individuals.
For over 25 years, Austin Ventures has successfully partnered with visionary entrepreneurs and startup executives to build category-defining technology companies. We focus on seed and rapid growth opportunities in:
Business Services & Supply Chain
Financial Services
New Media, Internet, & Information Services
Software
Texas Special Situations
Our venture capital team typically becomes involved early in a company's development. The majority of our initial investments occur prior to product availability. Our investments range in size from $100,000 proof-of-concept projects to $20 million expansion capital rounds.
---

Black Coral Capital is a fund investing in the alternative energy / cleantech space. The fund can invest in a wide variety of cleantech arenas, both directly and through funds. Black Coral was formed in late 2008 and is presently building out its presence in North America.
---

Sign up today!


It takes just a minute to create a free account and start
realizing the benefits of our leading energy measurement and savings website.
Create FREE account now!