Noesis Utility Pages
We Want You!
Noesis Energy believes continuous energy management is a collaborative effort that is not done alone. It takes building owners, facility managers, energy consultants, contractors, manufacturers, utilities, and others to ensure that building professionals are making the right energy management decisions. To encourage online collaboration, sharing of best practices and knowledge and helping forge business relationships, Noesis offers free directory listings and personalized web pages for consultants, companies, non-profits and associations, and utilities.

Free Utility Pages
Noesis Energy offers utilities – for example, PG&E, SoCal Edison, National Grid – a free, personalized web page to provide more information about their utility, the latest news, new or expiring incentives and rebates and more.
Company Page Benefits
Promote your utilities services
Engage in online Q&A with customers and prospects
Get found through Noesis incentive finder
Attract "followers" through active community engagement
Showcase incentives, rebates, benchmarking services and other offerings
Create FREE account now!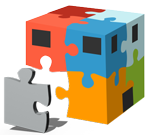 Interested in having a page? We're here to help. Contact support@noesis.com.
Premium Placement Opportunities
Noesis also offers preferred placement in directory and throughout the site.
For more information please contact sales@noesis.com.
To view the Terms of Use, CLICK HERE