Noesis Association Pages
Noesis Energy offers Energy Associations
From government organizations to trade groups – a free listing in our online association directory and a free, personalized web page to provide more information about their organization, charter and benefits.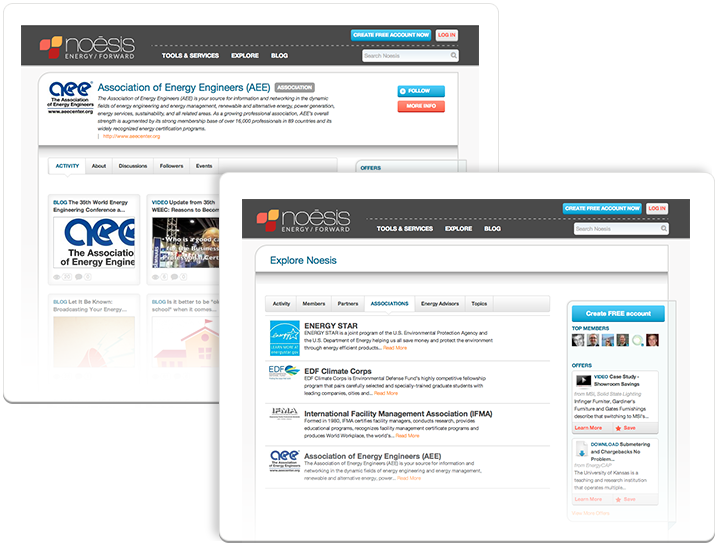 Association Page Benefits
Promote your organization, membership and benefits
Engage in online Q&A with existing and prospective members & employees
Get found through Noesis online directory
Attract "followers" through active community engagement
Showcase marketing resources and other events
Interested in getting listed in the directory and generating your page? We're here to help. Contact support@noesis.com.
Premium Placement Opportunities
Noesis also offers preferred placement in directory and throughout the site.
For more information please contact sales@noesis.com.
To view the Terms of Use, CLICK HERE